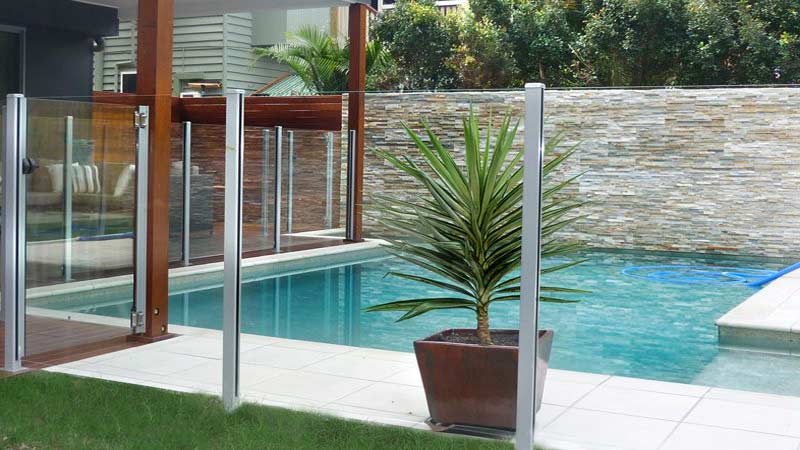 Reasons to Choose Glass for your Pool Fencing
If you are the proud owner of a property with a swimming pool, there are certain safety aspects that you simply cannot afford to overlook, and regardless of where you live in Australia, there are State guidelines for pool safety. While it is not mandatory that you use glass for your pool fencing, it does offer many benefits when compared to aluminium or steel, which we will examine in this article.
Unrestricted Vision – Perhaps the greatest advantage with a glass panel fencing is the unobstructed view of the inner pool area, and even though the fence would be of a suitable height and have a self-closing gate, it is an added level of security if the pool itself is visible from all angles.
Easy to Maintain – Keeping a glass fencing clean is very easy, a simple wipe down with a damp cloth is all it takes to keep the fencing panels clean. Every now and then, you can use some glass cleaner to remove smudges and fingerprints, but aside from that, the fencing is maintenance free.
Aesthetically Pleasing – Glass blends in with the surroundings, which does not spoil the aesthetics, which is preferable to a solid fence that breaks up the view.
Frameless Solutions – If you look at some of the glass pool fencing in Adelaide, you will notice that most homeowners have opted for a frameless system, which is streamlined, and as the fencing is made to measure, it will fit like a glove, regardless of obstacles. There are several ways to fix the panels; they can sit in a groove that is cut out of the tiled floor, using special expansion grout, or spigots can be fitted to the floor and the panels are then secured and rubber seals prevent any movement.
Semi-Frameless Fencing – Some people prefer to have small posts in between the 12mm glass panels, and with powder-coated aluminum, you are not limited with colours. There are several finishes, mirrored or satin, and the design is tailored to suit the property.
Small Gap at the Bottom – It is ideal to leave a small gap (50mm) at the bottom of the fencing, which allows water and residue to be easily removed, and the design would fall within the state safety guidelines, ensuring that your pool passes the certification process.
If you would like to explore the potential that bespoke glass poof fencing offers, an online search will help you to locate a local glazier that specialises in glass pool fencing.