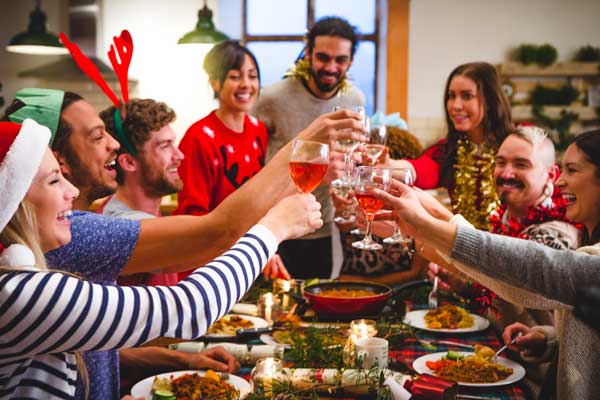 How to Throw a Party Your Guests Will Love
When you throw a party, your guest's enjoyment will be the top priority, and of course, you want to enjoy it yourself too. The best way to achieve this outcome is to get organised, making sure your party is well planned in advance so that everyone gets fed, has drinks and is entertained. Here's how to plan an event that your loved ones will enjoy.
Pick simple food
At a party, don't opt for food that's going to require people to sit down for ages or is going to be difficult to eat. A buffet is a good solution, as you aren't rushing around serving people, and people don't have to wait ages between courses. Some ideas for party food include:
Classics like sandwiches and snacks
A hot dog and burger selection
Bowl food
Pizzas
BBQ
Try to pick things that require minimal cutlery or serving dishes, ideally things that can be eaten with hands without much mess.
Set up a bar area
If you're having a party at home, or plan on offering an open bar, then consider setting up a bar area so people can help themselves. All you need is a few different types of drinks, glasses and some barware, then people can help themselves. Try to provide a mixture of alcoholic and soft drinks, so people can have what they want.
Decide on some appropriate entertainment
There are plenty of options when it comes to party entertainment, and the type you choose will depend on a lot of factors. Do you want a lively atmosphere with loud music, or would people prefer to mingle and talk? Do you want background music or something live that'll catch everyone's attention? You could choose anything from a DJ to a solo musician to an entire band, or even something unique like dancers or a magician to entertain guests.
Try to speak to everyone
When you throw a party, it often goes by very quickly and you're so busy running around, you forget to talk to certain people. Remember, people have come to the party to see you, so hire some people to help and give yourself time to mingle and chat to your guests.
Throwing a party isn't always easy, and it requires careful planning to ensure it has all the elements needed. Spend some time planning now, and you won't be running around feeling stressed on the day of the party.